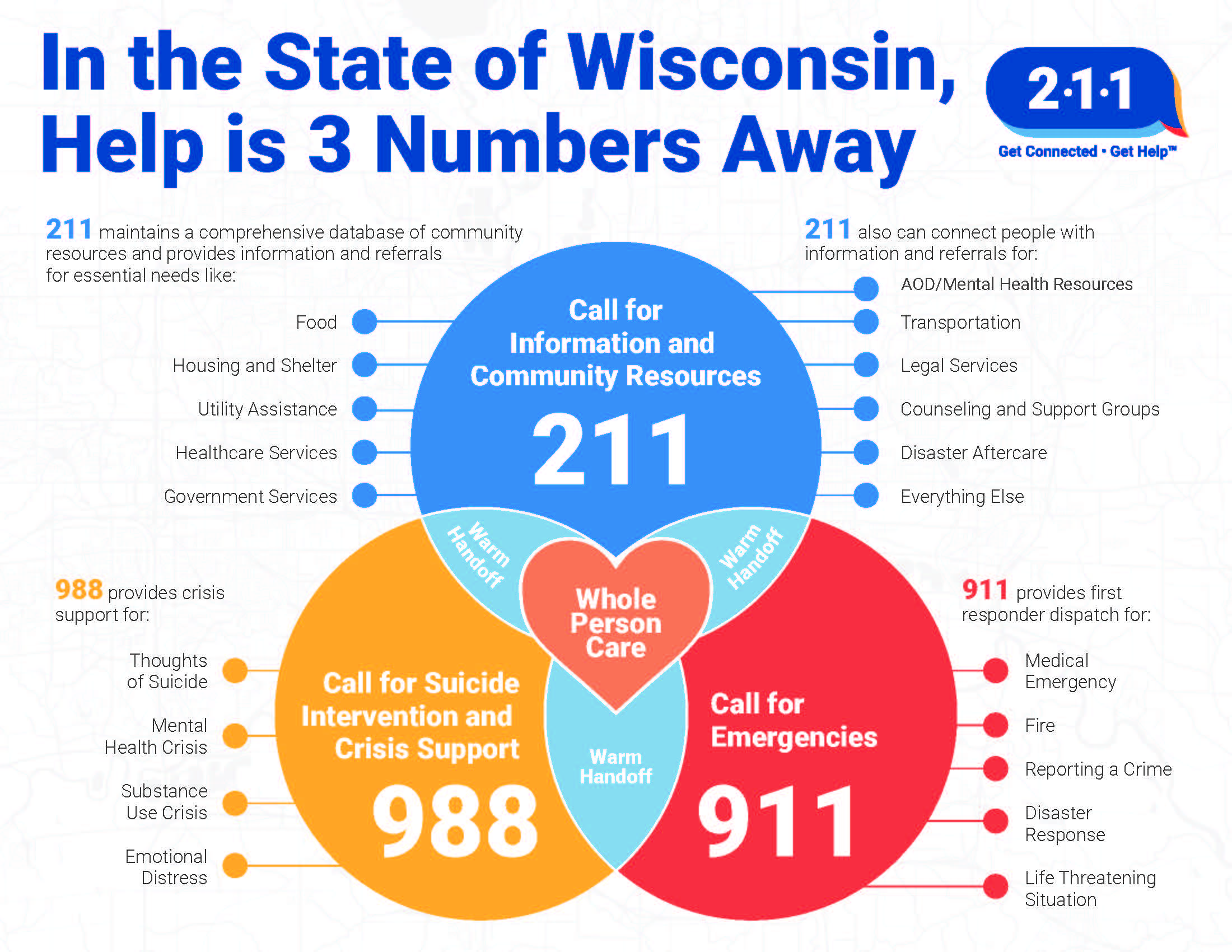 211 Wisconsin public Social Determinants of Health dashboard click here. 
Support services, interventions and therapies for mental health concerns and challenges are available in many forms to meet individuals where they are at. The Mental Health Navigation guide can assist with where to call when you are concerned for yourself or someone else. You are not alone, help is available 24/7 at all of the numbers below. 
AT RISK- Call or text 211 anytime for free assistance with human, social, and basic needs, mental health or substance abuse resources and support, and for help during disaster situations. 
UNSAFE- Call 988 for access to trained crisis counselors when experiencing thoughts of suicide, a mental health or substance use crisis or emotional distress to prevent a situation from becoming dangerous. 
DANGER- Call 911 to request immediate assistance from police, fire, and rescue personnel for any in-progress situation that could potentially result in danger to someone's life. 
United Way's 211 is a free, confidential information & referral service – available 24/7 for your health and human service needs. Our 211 serves residents of Marathon, Portage, Lincoln, Brown, Door County, Kewaunee, Oneida & Vilas Counties. Our 211 program is nationally accredited by the Alliance of Information and Referral Systems (AIRS).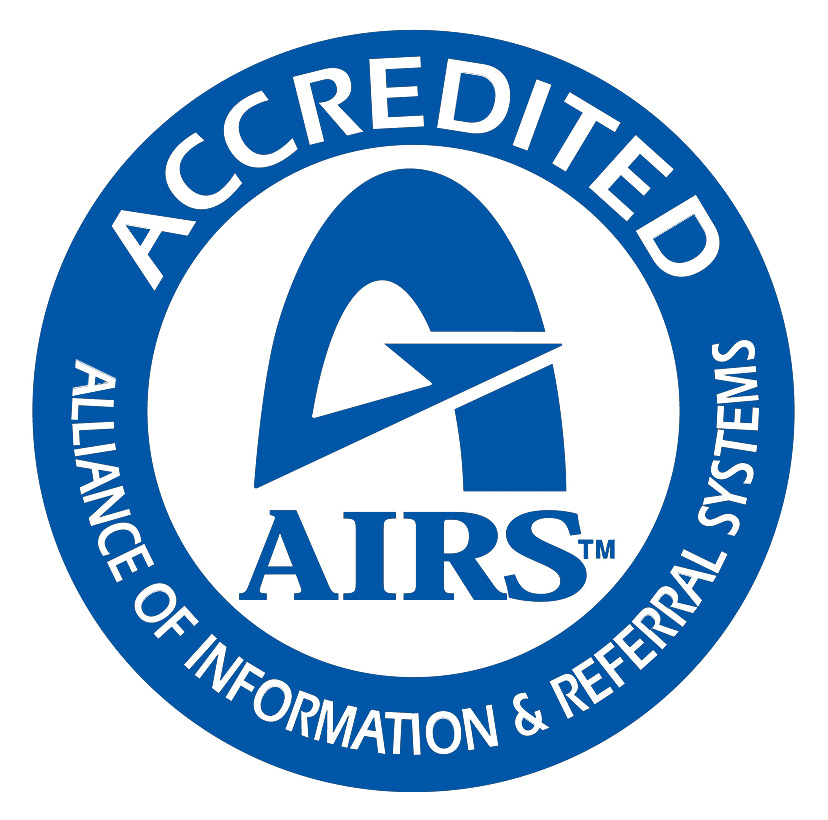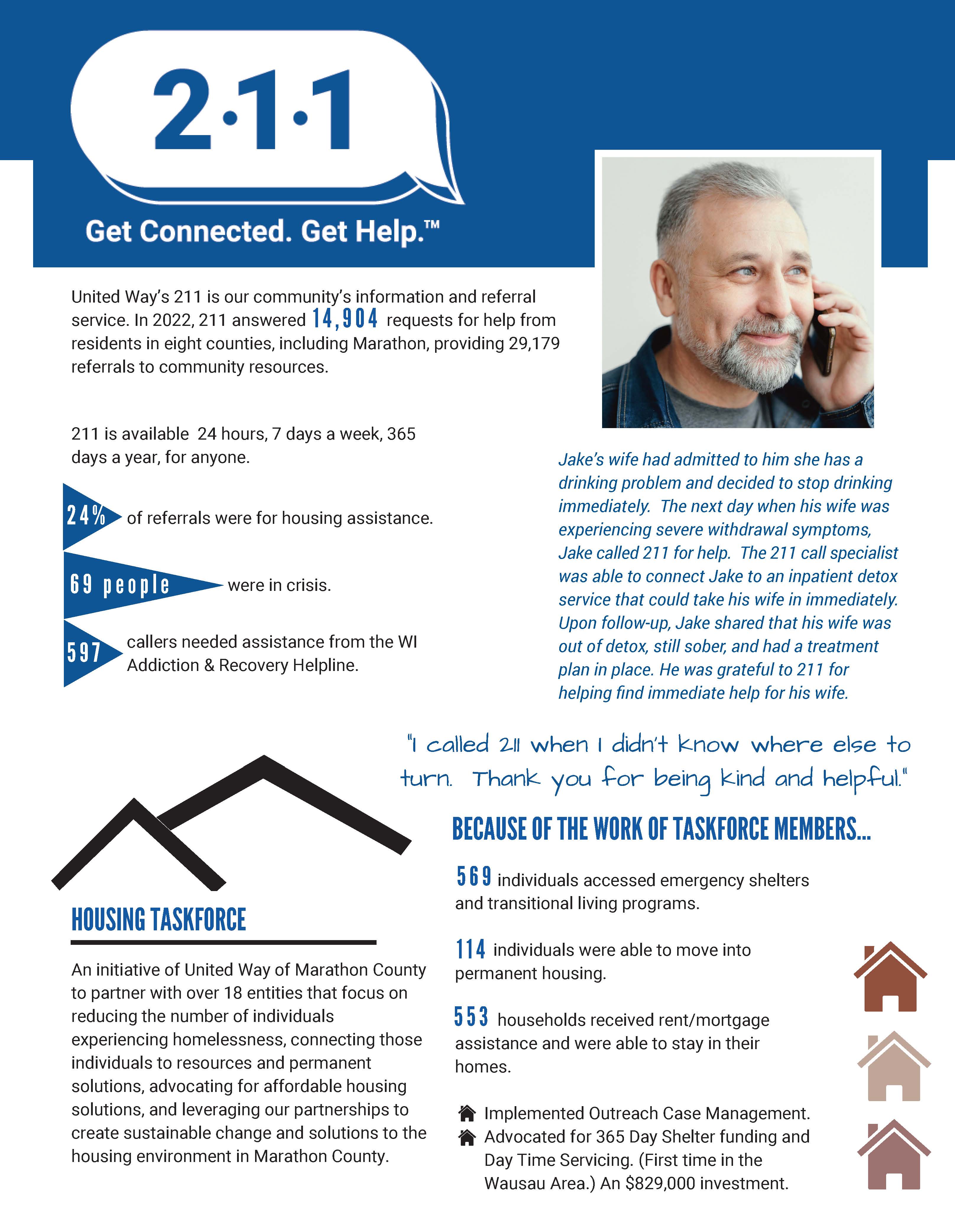 211 Impact Report for 2022 Marathon County 
211 can help you find information or services for a variety of needs. Are you looking for a parenting class? Need to find health insurance? Being evicted or having trouble buying groceries? 211 can help you find solutions.
There are six easy ways to access information.  Choose the one that's best for you: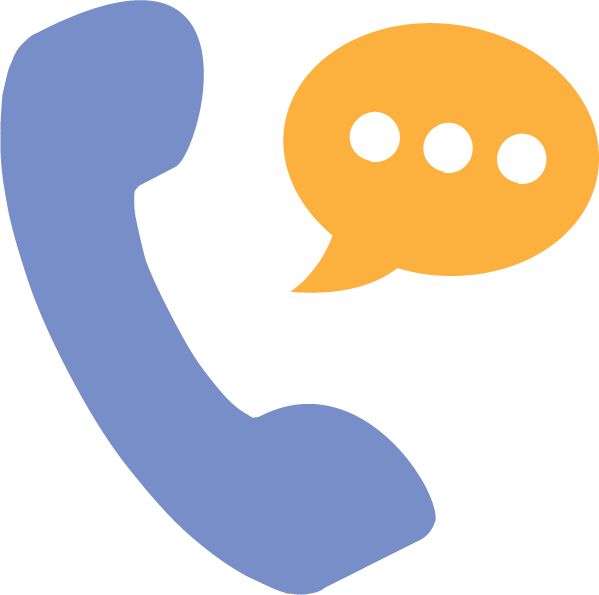 Call an Information Specialist, 24/7. Simply dial 211 (or 715-848-2255 or 800-922-5590).  Language interpreter service is available if needed.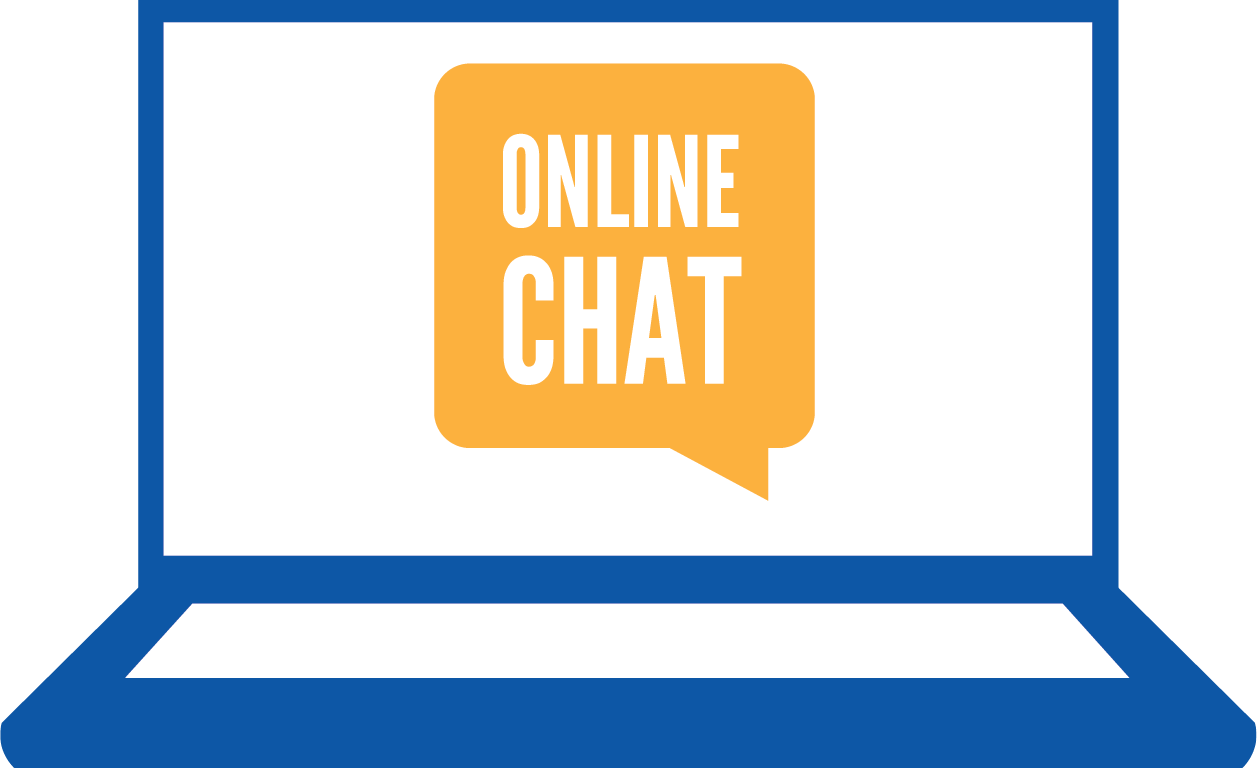 Chat with an Information Specialist Monday – Friday 8 a.m. – 12 noon.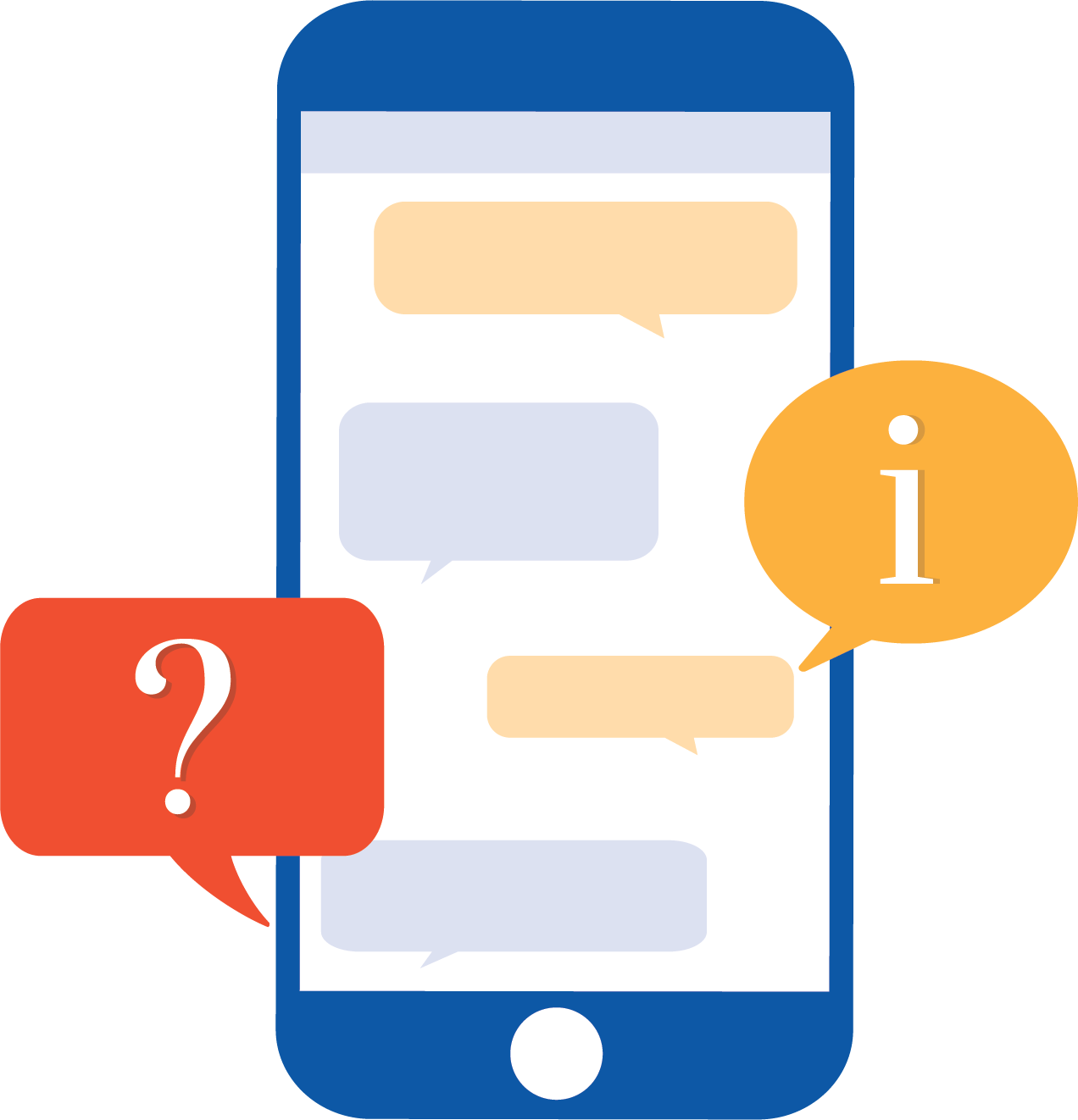 Text your zip code to 898211 Monday – Friday 8 a.m. – 4 p.m.*
*Standard msg & data rates may apply. Text STOP to opt-out. HELP for help. End-user privacy and terms and conditions of texting with 898211: www.preventionpaystext.com/policies/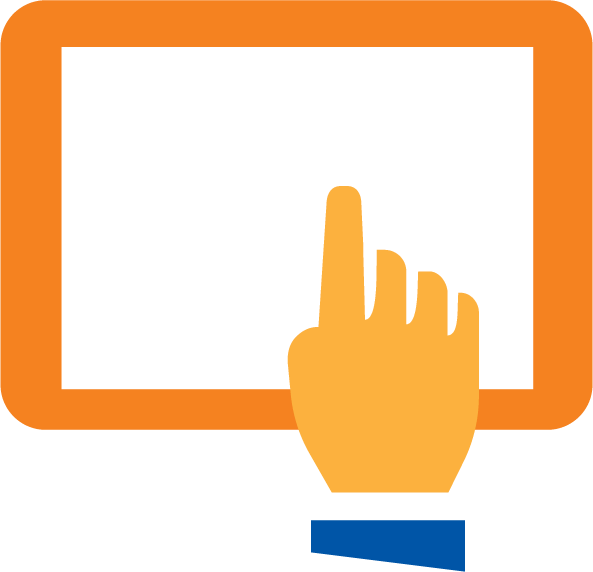 Search our online database, anytime, anywhere. It's mobile-friendly and easy to use. Be sure to add your location to get information targeted to your area.
   Email your question to askus@unitedwaymc.org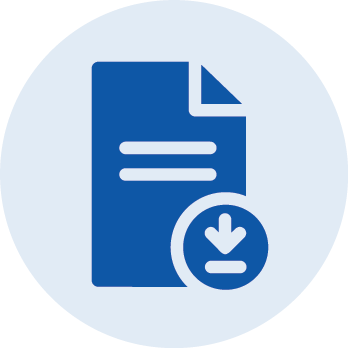 Download free community resource publications.