Your time and dollars are making an impact. 
Click here to read more. 
GET INVOLVED! The Marathon County Hunger Coalition works to eliminate food insecurity within our community by taking fresh, healthy produce directly to families in need. There are two ways YOU can get involved in gathering and preparing farm fresh produce for distribution: 
Option 1: 
Hunger Coalition members will help set up your team with a table at the Wausau Farmer's Market to collect leftover and donated produce. The food collected is then distributed to local food pantries, ensuring community members have access to fresh, healthy options. This is a great opportunity for one-time volunteering, or sign up for multiple weekends over the summer!
Option 2: 
Each week of the growing season, two local farms based out of Athens, WI provide fresh produce to be boxed and distributed to agencies in Marathon County. Your team will help pack the fresh, organic produce into boxes that can more easily be distributed. 
 

Bulk Buy
Each month The Marathon County Hunger Coalition purchases nutritional food for local food pantries for a program known as "The Bulk Buy." Instead of guessing what our local pantries need we work directly with them to order the specific items that best serve their guests. Each pantry has specific and unique needs based on the individuals they are serving.
Results: Because of this program we're able to help pantries keep their shelves stocked with the healthy foods that best serve their guests. In doing so, we're relieving the financial strain that many households in Marathon county are currently facing when it comes to putting food on their tables.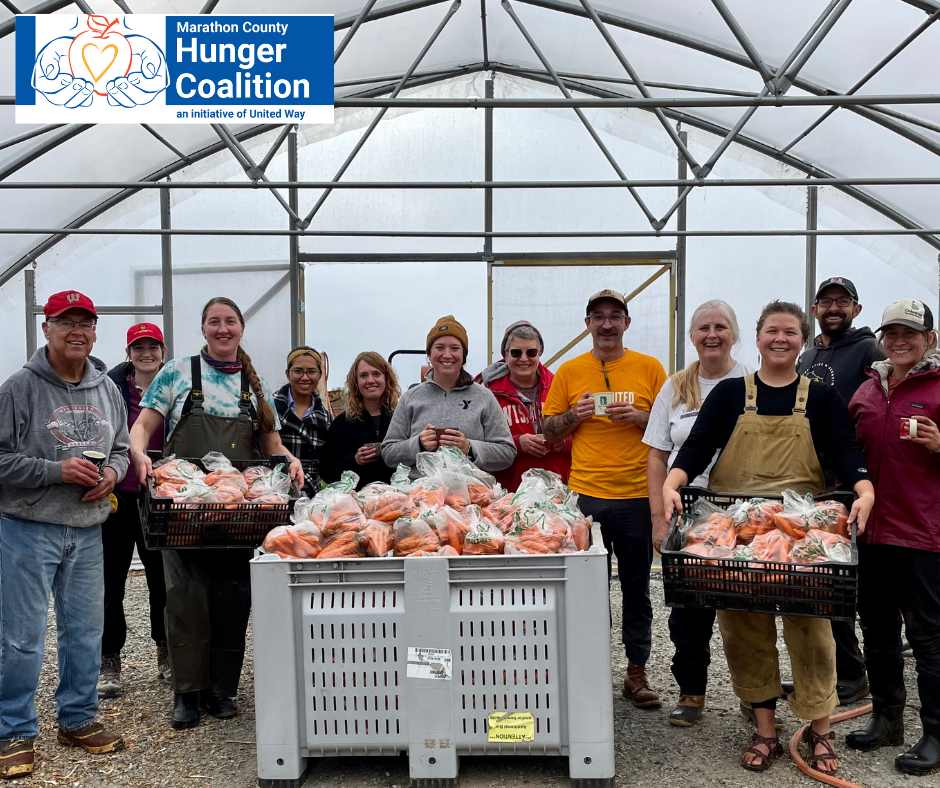 On average, the coalition spends around $2,000/month between 8-12 local pantries. In the spirit of keeping things local, we source all of our Bulk Orders from local grocers, including Lambs Fresh Market & Edgar IGA.
In an ever-changing environment, this model allows us to be flexible with our partner pantries, meeting them where they are and supplying them with an inventory that we know will make it to the families that need it most.
​
Turkey Trot
Wausau 2022 Turkey Trot had about 1700 runners and walkers on Thanksgiving morning.  All proceeds are a part of the Marathon County Hunger Coalition and will be used locally to purchase food for 12 different pantries.  Save the date for 2023.  This annual, family event is the largest run and fundraiser for the Marathon County Hunger Coalition.  For more than 14 years, community members have supported the work of this nonprofit, by running and walking to give back. To sponsor this event, please contact Amanda Flannery at aflannery@unitedwaymc.org
In 2022 the race is sponsored by Crystal Finishing Systems, Festival Foods, Hands-On Cleaning, Marathon Cheese, 4 Seasons, The Eye Clinic of WI, Midwest Communications, News 9, Midwest Beverage, Hayes Graphics, Edgar IGA, The Grand Theatre, SUN Printing, and QRG.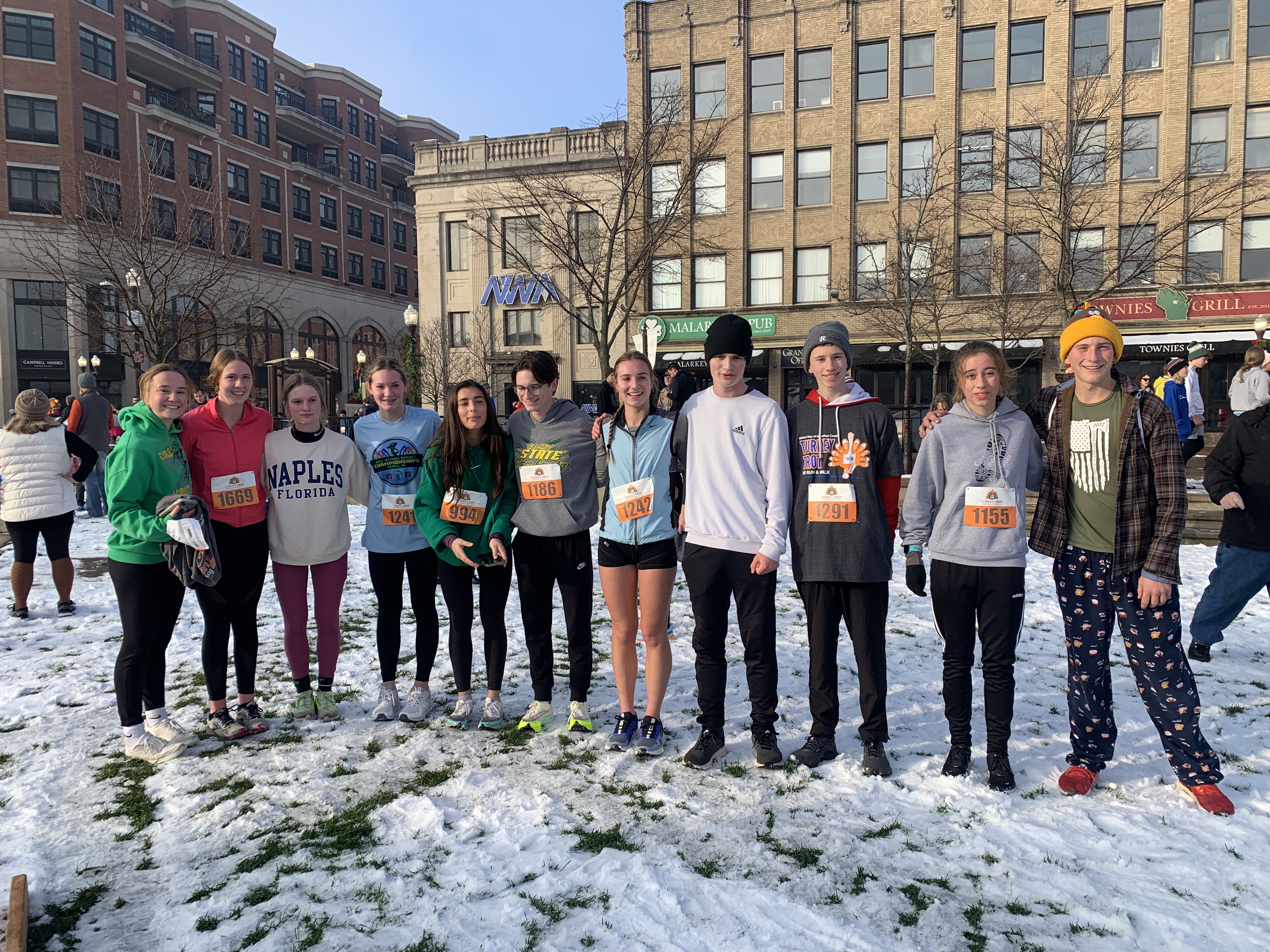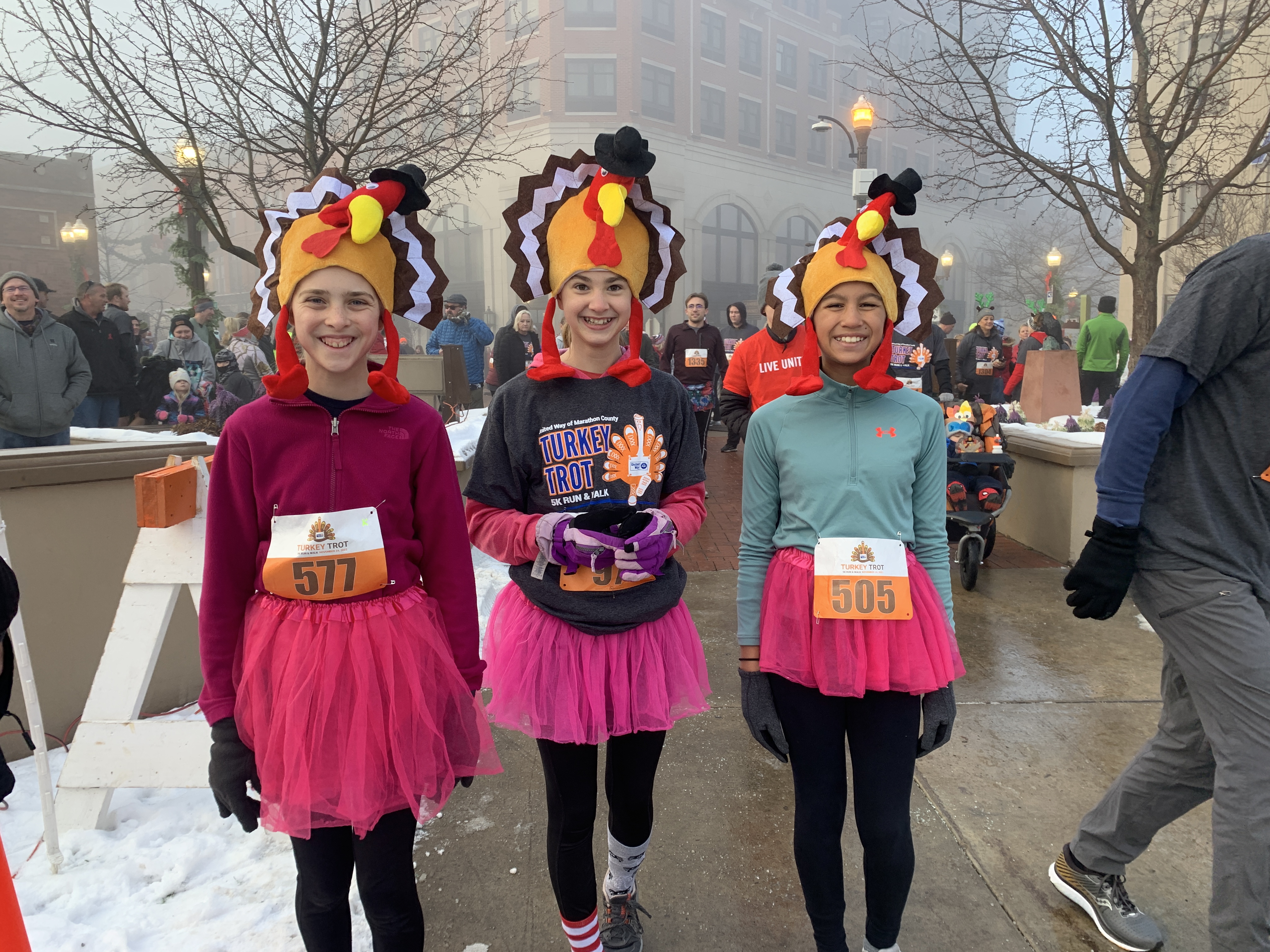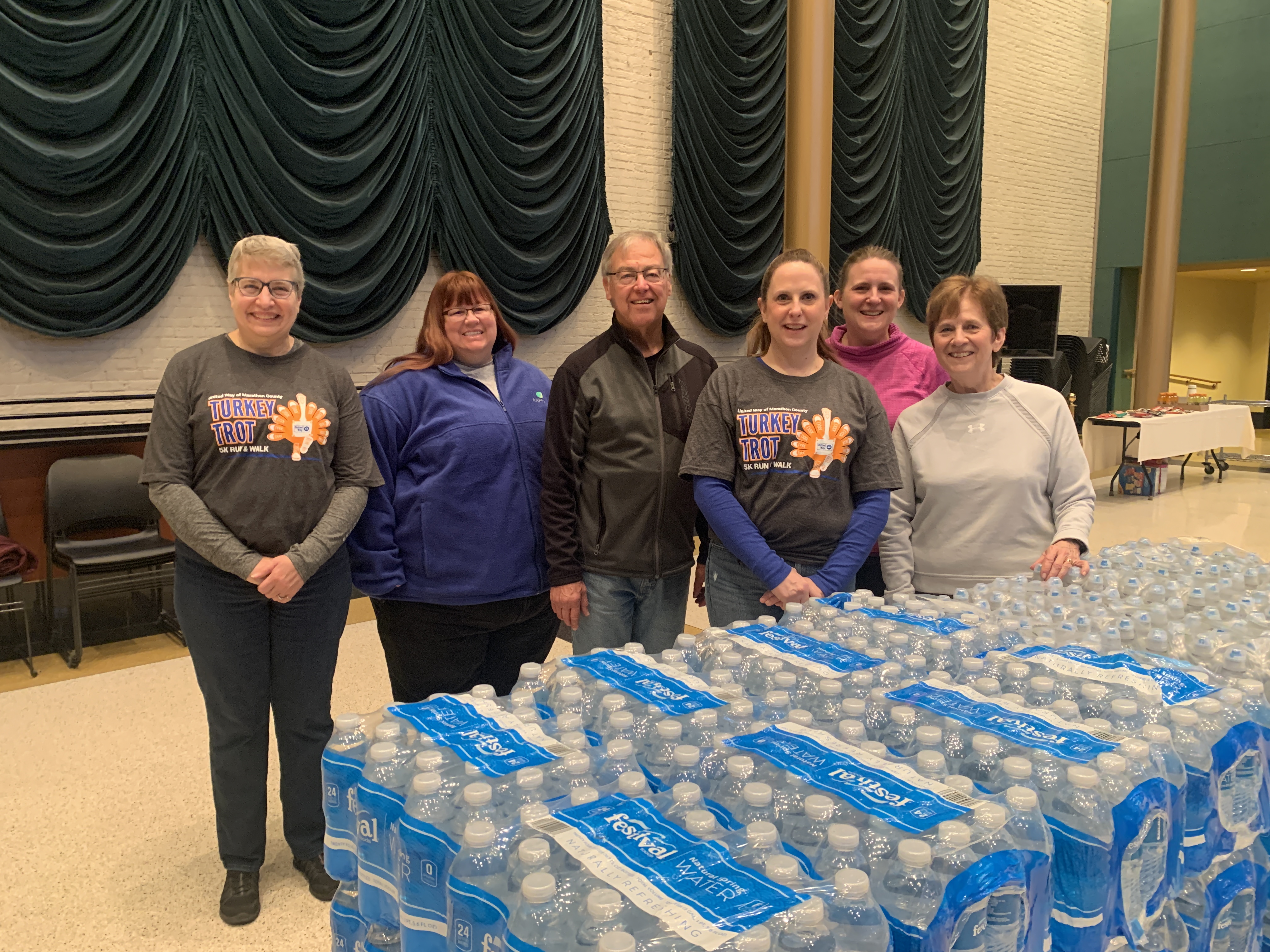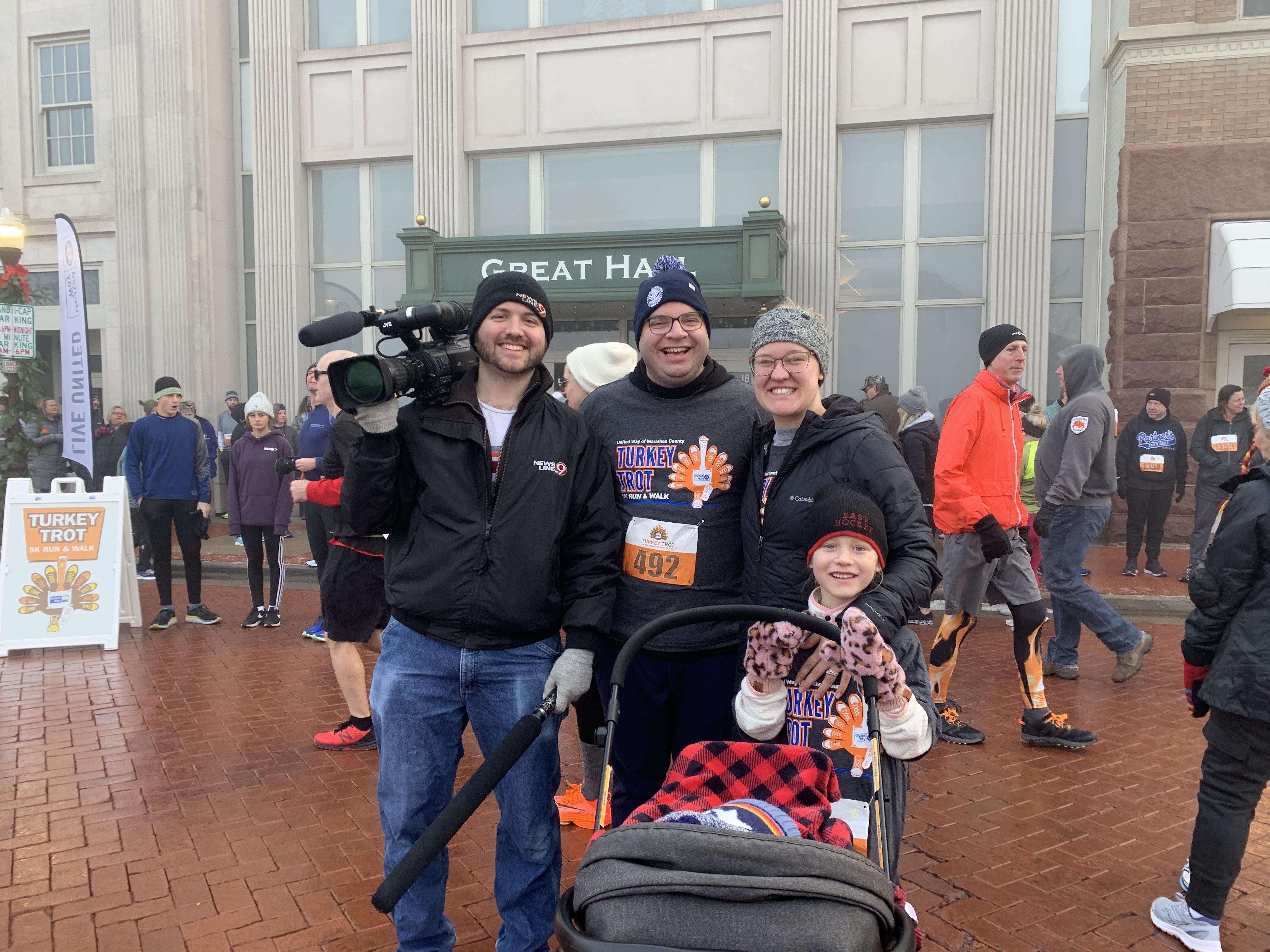 FARM TO FAMILY PRODUCE PROGRAM
The Marathon County Hunger Coalition partners with two local farms located in Athens, WI to source fresh produce boxes, which are then given to multiple agencies to distribute in Marathon County. The Marathon County Hunger Coalition strives to improve food security for all individuals and families in Marathon County. Partnering with local farms and offering fresh, locally grown produce gives us a remarkable sense of pride. Through this model 100% of our funds stay in the community, and we're making access to fresh farm produce easier!
To learn more about our partners, read more below!
Reddoor Family Farm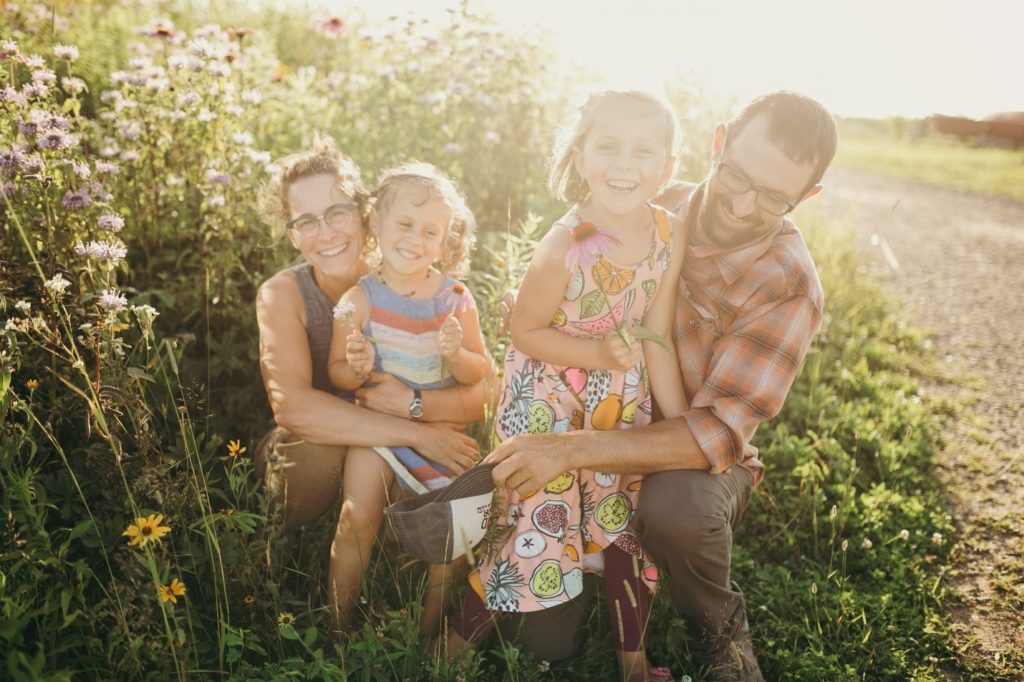 A red door is a welcoming symbol that spans many cultures and traditions. In addition to providing nourishing and delicious food, we invite you to be a part of our farm and feel welcome as you get to know your food, your farmers, and your neighbors.
Red Door Family Farm is a Certified Organic diversified farm in Athens, Wisconsin. We grow 10 acres of vegetables, fruits, and mushrooms for CSA, Farmers Markets, and local Restaurant sales. We are proud to serve our local food pantry, offering the freshest and most nutrient dense food available to those who need it most.
Look for us in restaurants, grocery stores, or at Wausau's year-round farmers market, or ensure the choicest produce our farm has to offer by joining our CSA!
As farmers, we believe in making a food system that support rural communities, promotes health, and is sustainable economically and environmentally.
Cattail Organics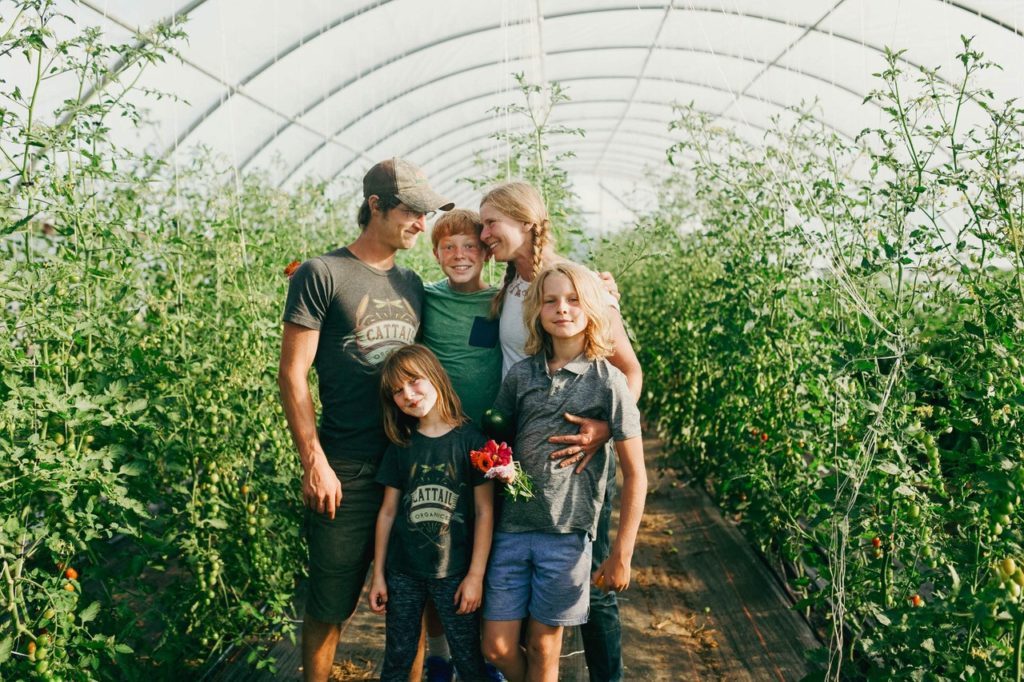 Our farm is rooted in organic production and philosophy working with natural systems and the local ecosystem to produce food that is healthiest for our family and our community.
We pride ourselves on having exceedingly clean, well packaged, and fresh produce for everyone who enjoys our food from CSA and farmers market customers to chefs, grocery stores and people who receive our produce food aid programs.
We deeply believe that all people, especially the most vulnerable, should have access to the most nutritious and fresh food.